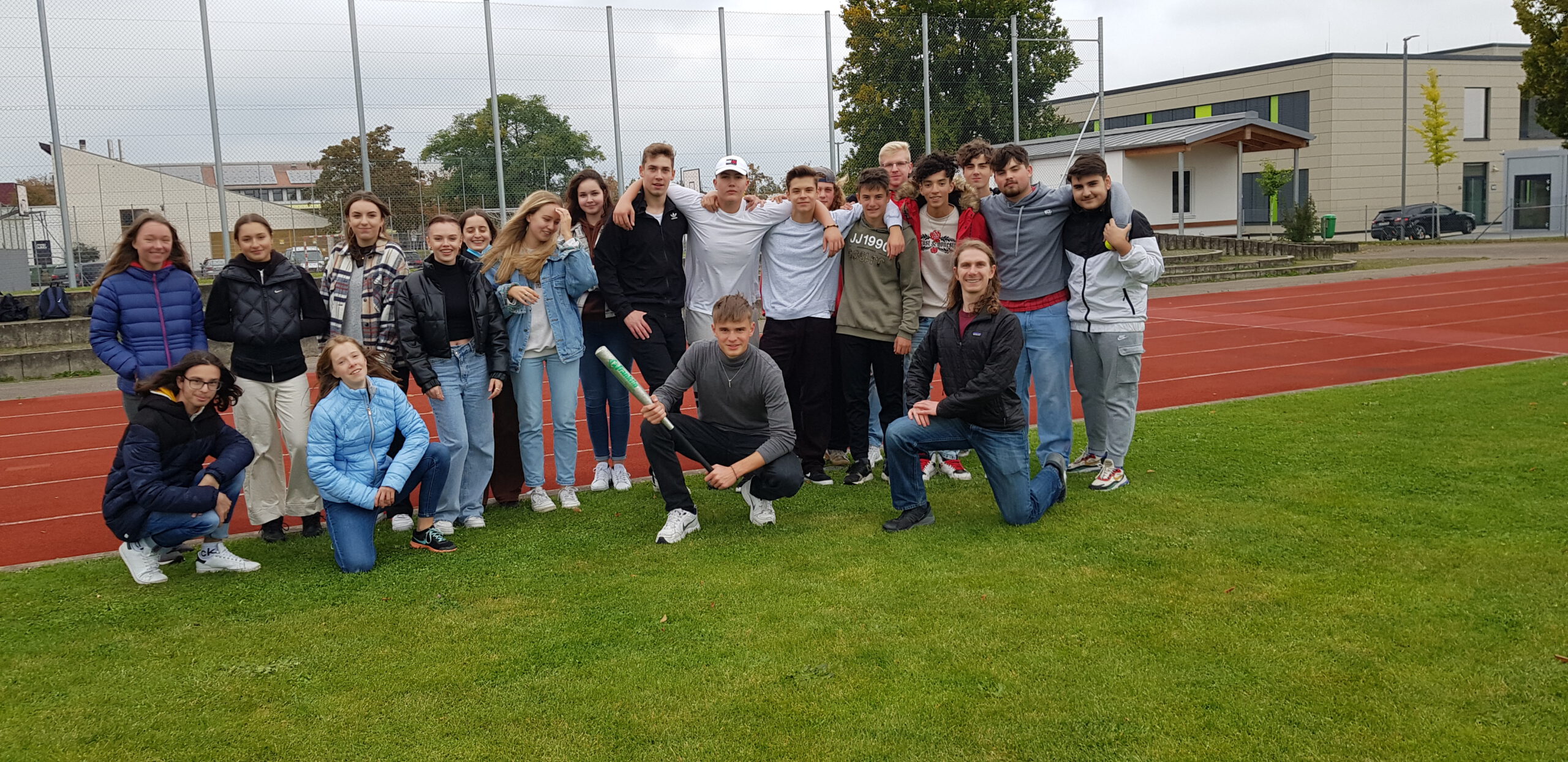 Our last English lesson was different!
We didn´t sit in our classroom and study – we were outside playing baseball!
Eli was our coach! Eli is an English assistant teacher at our school. He is from San Francisco. He studies German and music and has lots of hobbies – one of which is baseball.
At the beginning of our lesson – still in the classroom – we talked about American sports in general– basketball, tennis, golf, ice hockey, American football, soccer, lacrosse…and a lot about BASEBALL.
Baseball is quite complex! To be honest – we didn´t all understand what Eli tried to teach us. We learned the most important terms like innings, 1st base, 2nd base, homerun, grand slam etc.  and we learned the most important rules.
Then, our English course went outside on the school´s football pitch. Four bases, a ball for the pitcher, a baseball bat and baseball gloves – our school has all the equipment!
We played the game – well, at least we tried to play the game: two teams- throwing, hitting, running, catching – it sounds so simple BUT it isn´t! Have you ever tried to hit a small ball with a bat? – This is very difficult! BUT we improved!  We became better and better! – Niklas, even managed a homerun!
It was great fun, an unforgettable experience – a different English lesson!
Thank you, Eli!
Best
Course 1e3